When it comes to things like wills, setting up a trust fund for your children or even buying a house, you'll probably need a lawyer. LegalShield is a company that sell a variety of legal services through a monthly subscription that allow customers to basically have a lawyer on retainer. But could you make money selling these subscriptions? In this LegalShield MLM review, I'll take a look at this opportunity to see if it's a profitable way for you to make extra money for yourself.
Pros
Decent Prices
Network of Lawyers
Different Plans Available
Cons
Not Everything is Covered
No Choice in Attorneys
Chargebacks
What is LegalShield MLM?
LegalShield is a multi-level marketing company that sells pre-paid legal services and identity theft solutions. They have over 7,000 independent attorneys in their network and 1.7 million members across the United States, Canada and the United Kingdom.
It was founded by Harland Stonecipher as Sportsman's Motor Club in 1972. He was a life insurance salesman from Oklahoma. He started the company as the result of a car accident. Even though the accident was not his fault, he was forced to hire an attorney and struggled to pay his own legal expenses.
LegalShield was incorporated as Pre-Paid Legal Services, Inc. in 1976 and was traded on the New York Stock Exchange in 1984. It became a private company again in 2011 when it was purchased by MidOcean Partners for $650 million.
Join our mailing list
Get the best of Affiliate Resources delivered to your inbox every Sunday!
[aweber listid=3812313 formid=489929259 formtype=webform]
Are LegalShield Products Worth Their Price?
LegalShield provide a number of services such as will preparation, traffic violation defense, setting up a power of attorney, consultations, and criminal charges resulting from auto accidents, among other services.
These products can be bought individually or as a package deal and can be tailored to a customer's needs which make them very attractive for the price.
Monthly payments are a much better deal for consumers than waiting until they need a lawyer and end up paying $200 an hour for a consultation. Consumer Affairs has LegalShield listed with a 3-star satisfaction rating so for the most part people seem to like the service they get. There were a few 1-star reviewers who had problems with unhelpful lawyers and a case where a contract was cancelled without notification.
LegalShield even have a decent rating with the BBB (Better Business Bureau). They have an A+ rating and a 3-star customer review with 78 reviews listed at the time of this writing. Unfortunately, LegalShield has not addressed any of the complaints listed.
The LegalShield MLM Opportunity
This particular MLM is different in that you are selling a service as opposed to a product. The service you are selling is access to a network of lawyers. So when you sell a membership to a customer, they get access to that network with a particular set of services. You'll be signed up under a sponsor.
The application process includes a section where you write down a list of people you know to start selling to. There's even a list of different sectors at the bottom of the page to help jog your memory.
How Much Does It Cost to Join LegalShield?
A New Associate Start-up kit will cost $99. This includes training, materials, a back office and sponsor support. You may also be required to pay a licensing fee. This will depend on which state you live in. Each state has their own licensing requirements. If your state requires a license, that license will need to be renewed each year.
Other expenses include personal expenses for your business such as phone calls, meetings, and travel expenses that are not reimbursable.
Can You Make Money with LegalShield?
Selling services means that you don't have any material products to display so it's harder for people to gauge whether or not the product is worth the price. The prices are reasonable but it still may be difficult to convince customers that they need these services. But let's take a look at what could be possible for you.
If you recruit people to be on your team, you'll earn override bonuses from their sales. As your sales team increases, your commissions also increase. If you made one sale a month, your earnings would be around $6,000 a year. You'll also receive commissions for renewals as well.
Pros:
Decent Prices
Selling LegalShield memberships average around $25 a month. The moderate prices could make memberships easy to sell when you remind potential customers that most lawyers charge around $200 per hour.
Network of Lawyers
Customers will have access to a network of lawyers making it easier for them to get their issues resolved quickly. After a member places a call outlining the problem, a customer service representative has the appropriate lawyer return the call within four hours. A good selling point.
Different Plans Available
There are different plans for people who want to start a business, have an existing business and for individuals and families so you have a pretty wide customer market.
Cons:
Not Everything is Covered
One of the complaints I've come across is that not all legal issues are covered by LegalShield. They do not cover medical issues or criminal charges. If you need a lawyer for one of these issues, you can get a 25% discount when using one of their preferred lawyers.
No Choice in Attorneys
Members can't pick and choose their own attorneys. So if a member uses one they really like, there's no guarantee that the same lawyer is available for issues in the future.
Chargebacks
Each time you sign up a member, the contract is for a duration of one year. You receive commissions from each yearly contract. If a member cancels their contract before the year is up, you'll be charged back for that commission.
Is LegalShield a Scam?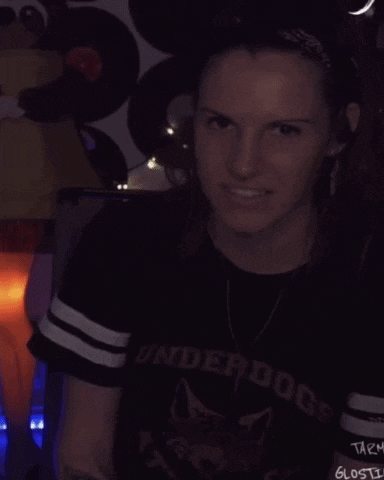 Before you consider joining LegalShield, I want you to think about who you could possibly sell these services to. You have to remember that you will only be paid for the people who sign up for a full year. If a member cancels halfway through their contract, your commission is revoked. There's no base pay which means you could spend hours trying to sell memberships to your family and friends and not make much money at all.
I'll give LegalShield a few points though. In the documentation I read, they do specifically say that it will take a lot of hard work and that this is not a get rich quick scheme. At least they are honest about that.
I also think the service varies by state and some lawyers are more helpful than others. Keep in mind that you may have to get a state license to sell these memberships depending on where you live.
Final Thoughts
Your business with LegalShield is only as good as the lawyers and customer support. If either are lacking, you will lose customers fast. And if those customers are family and friends, you could be losing even more. No one wants to feel like they've been scammed.
If you're willing to work hard, check out my #1 recommendation on how to create your own online business. You'll get plenty of support as well as a website, hosting, training and tons of awesome tools.
Top Recommendation
Wealthy Affiliate
This is where I learned how to get started in online business and it is the only community that I trust for honest top level training on how to make money online. I highly recommend Wealthy Affiliate for its training, tools, live support and included hosting.
Get a Free Starter Account
Read the Full Review